Would you believe me if I say that you can get a perfect glowing skin INSTANTLY 24/7 without putting on any foundation? No unclogged pores, no scars, no blemishes, no imperfections, a stunning & glowing baby-like skin every single day, every single minute, every single second… This dream is what the new start-up Inelz promises. One Inelz Pen and one Inelz serum vial are the perfect combo that you need to make this dream come true!
Thanks to a huge nano technology progress with the well-known Nanoneedling technique –a subcategory of microneedling, you can get the look of a full base makeup INSTANTLY in only one hour at your home safely. This treatment was initially born in Korea leading to the famous "glass skin" look.
Not only Inelz offers an at-home semi-permanent foundation technology, but also a full range of semi-permanent procedures such as semi-permanent lip tint or semi-permanent eyeliner!
Skeptical? We have tested this technique and will give a full review about it.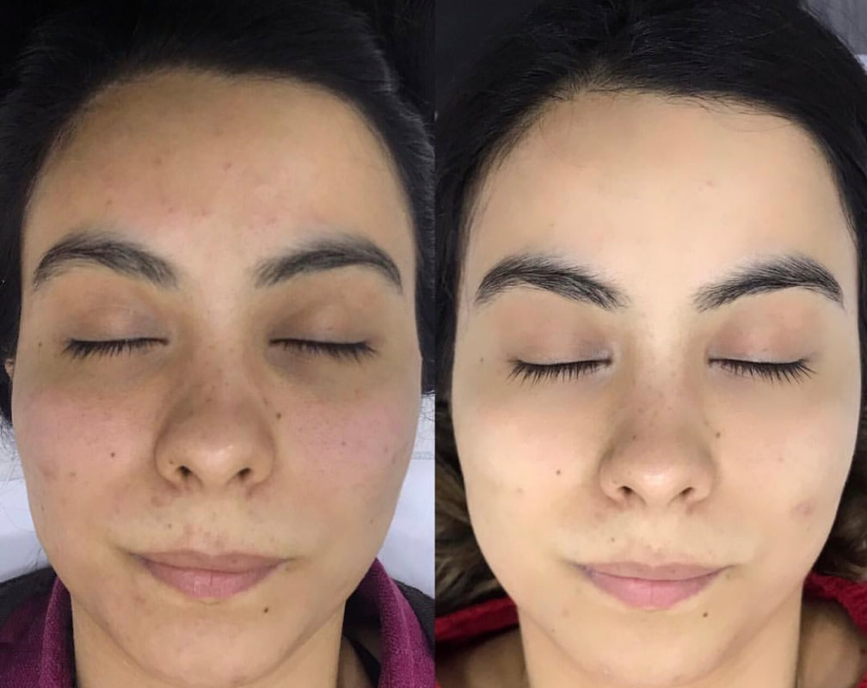 But wait, how Inelz procedure works?
It is very simple and fast.
Only two Inelz products are used to create the layer of semi-permanent foundation into your skin: one Inelz Microneedling Pen + one Inelz serum that contains the pigments. The shade of the serum should match your skin tone. Inelz allows the choice between 5 different shades.
The Inelz microneedling Pen will create small tiny channels into your skin, allowing it to absorb the serum.
Here is what the procedure looks like:
First, disinfect the skin and remove all makeup.
Apply a thin layer of the serum on each part of the face.
Turn on the Inelz Pen, and microneedle the face by performing circular motion movements for a duration of 5 to 10 minutes for each part.
Reapply a new layer and microneedle your face again. Do this 3 times.
Leave the serum for at least 10 hours on your face. 
Is Inelz safe? Any side effect?
Potential side effects are very rare. This is a very safe treatment that can only lead to some minor short-term side effects such as : pain and bleeding during the treatment or redness post-treatment. These side effects usually occur when using a needle depth of more than 0.5mm. For a semi-permanent procedure, we use a depth of 0.25. Thus, these short-term side effects should not occur.
Moreover, Inelz serums are made of 100% organic pigments and are free from:
– Alcohol
– Allergens
– Formaldehyde
– Parabens
– Synthetic colouring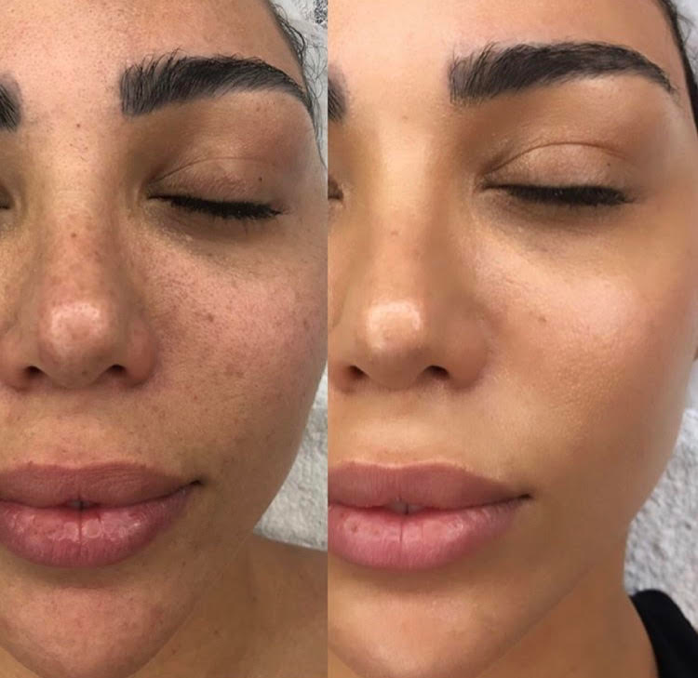 Results & review : we tried Inelz
PROS
CONS
·      The ordering process on the Inelz website is fast and secure. We received the parcel within 3 days.

·      The treatment is painless and very easy to perform. We followed all steps stated in the Inelz tutorial.

·      "Your skin  but better" effect

·      After the first treatment it erased all our imperfections. We were 3 people to try it, and in all three cases we had a unified glowing and radiant skin. It gave a light-coverage foundation-like skin. Some pigmentation issues were still there but as stated by Inelz, we need at least 3 procedures to see the best results.

·      After the second treatment (5 days after the first one), the coverage was much pronounced and it really looked like we had a foundation on our skin. We had the feeling that we no more need to put on foundation now! Our skin was bright and almost baby-like!

·      The price is very fair: only $16 per ampoule. Note that with one ampoule you can do 2 treatments.

·      Is there any side effects in the long term? Inelz is at his childhood. But we know that the treatment is performed since 4-5 years in Korea and Russia and no complication cases have been issued by now.

·      One of our team member tried to do a contouring. You have to be very precise when doing it because after the first procedure, lines were visible on her face. It was not blended well. She succeeded fixing it during the second session. 
CONCLUSION
We can't stop saying 'WOW' everytime we wake up and look ourselves in the mirror. Inelz is a real game changer in the cosmetics industry, bringing a very new way to apply makeup! We highly recommend the Inelz treatment.